Dorothy's Blue Mountain Pottery Collection.
Individual pieces available for sale by tender.
These have been collected over many years and the collection is believed to be one of the largest collections of its kind in the world. Harvest Gold collection was produced by Blue Mountain Pottery, Ontario. Canada, and was discontinued in the early 1980's.
Blue Mountain pottery was introduced in 1947, and was named after the Blue mountain Ridge. They are located at its base on the shores of Georgian Bay. The colour reflected in their traditional green was the original artisan's attempt to portray the colors that appear on the face of the Blue Mountain at certain times of the year. the face of the slopes is heavily laden with spruce and pine trees which of course gives shades of green and blue interlaced with the clearings made to accommodate ski runs. This Blue Mountain Pottery colour is sold all over the world and there are collectors clubs located in many areas. These markets include England, Australia, Germany, Bermuda, West Indies, New Zealand (where all these pieces were purchased) and the U.S.A.
The various colours are:
| | | |
| --- | --- | --- |
| Harvest Gold | Brown and Gold | (1968 - 1982) |
| Mocca | Mat finished brown and black | (1965 - 1984) |
| Slate | Mat finished grey and black | (1965 - 1984) |
| Cobalt Blue | Deep blue and white | (1973 - 1980) |
| Mountain Blue | Medium blue and white | (1986 - 1990) |
| Native Artists Series | Mat orange yellow | (1972 - 1975) |
Many of the products are cast ware and therefore impossible to identify with a manufacturing mark. The giftware products are always of a "Red Body" and decorated with a re flowing glaze and although they are all "hand glazed" there is a consistency that allows identification of original Blue Mountain Pottery products.
Click here to view the entire collection: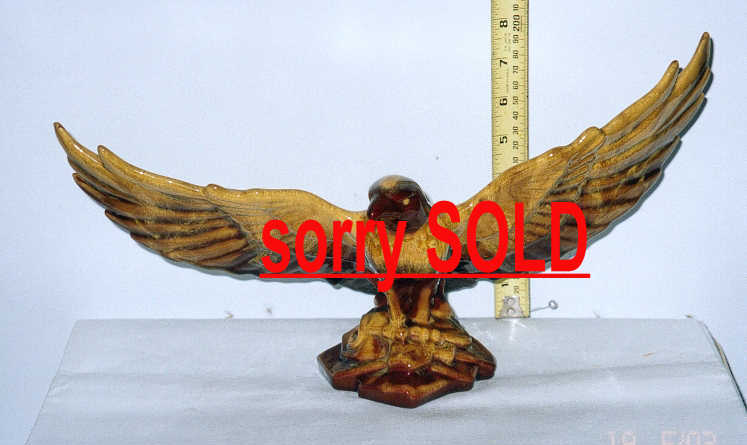 | | | | | | | | | |
| --- | --- | --- | --- | --- | --- | --- | --- | --- |
| | | | | | email Dot: dot (at) gypsyrover.co.nz | | | |